Vanessa Bell, Ph.D.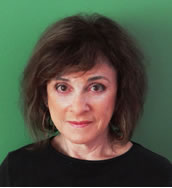 Dr. Vanessa Bell
A message from Dr. Bell
Almost everyone can use the services of a mental health professional at some time during their life. It is most important to find someone you feel comfortable talking with who is qualified and experienced.
I hope you find this web site useful in understanding more about therapy and how I may be helpful to you.
Marriage and Family Therapist
Dr. Bell is a licensed marriage and family therapist with offices in Encino and Sherman Oaks, California. She has a Ph.D. in clinical psychology and a Psy.D. in psychoanalysis. She has been licensed for over twenty years and has had her private practice in the Encino/Sherman Oaks area of the San Fernando Valley, California, throughout that time.
Dr. Bell treats adults and adolescents, individuals and couples, covering a broad range of mental health issues. She teaches and supervises newly licensed mental health professionals as well as interns in training.
Current professional memberships include the Los Angeles Institute and Society for Psychoanalytic Studies (LAISPS), the Institute for Contemporary Psychoanalysis (ICP), where she is a Training and Supervising analyst, the International Psychoanalytic Society (IPA), Independent Psychoanalytic Societies of North America (IPS) and the California Association of Marriage and Family Therapists (CAMFT).